Do you need an editor?
Editing content is an essential part of the writer's life. We do everything we can to ensure we communicate our message effectively. As Christian writers, we begin by spending time with God. We read our Bibles and pray, listening for His voice and the message He wants us to communicate. A message that carries impact, has eternal consequences, and can change lives. It's a process. We start by listening well. We follow through by communicating clearly. Then the Holy Spirit uses our words in the reader's heart.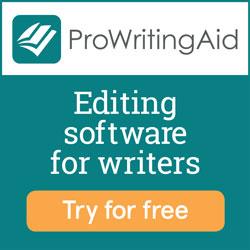 Just as your writing tells the story you craft, how you write it tells part of the story of who you are. Both should speak of excellence. Glaring grammatical errors, improper spacing, and inconsistent capitalization, can diminish the power of your story. But they can also create an unpleasant experience for readers, which could cause you to lose credibility as a writer, no matter how good your message is. (Read more at Rise Up Writers, "Good Editing Is the Key to Ensuring Clear Communication — Live on July 15.)
Whether you self-edit* or hire someone to do it for you, good editing ensures that your message is understood and easy to read.
If you have a blog or other non-fiction content, I would love to help your message be as effective as it can be.
Download my FREE Printable: Self-Editing Checklist
---
Tell me a little bit about your project. I'd love the opportunity to serve you.
---
Testimonials
"I asked Dianne to edit a book I was writing and felt very confident that she would make my product even better. Her extensive knowledge of the Bible, coupled with her experience and education, rendered more than I expected. Her suggestions were succinct and I appreciated her insight. I highly recommend her for editing expertise."  Jeannine Miller, The Gift of Suffering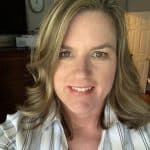 "Dianne helped edit and write articles for a community magazine I owned, called Pearland Insider. She provided an extra set of eyes, caught grammatical errors, and made helpful editorial suggestions. She would review the entire publication before it went to print. She has a sharp eye for editing and certainly added value to my small team, as we produced a bimonthly publication in our hometown."  Susie Ainsworth, Owner and Editor, Pearland Insider
"Dianne has edited One-Sheets, book reviews, blog posts, as well as a book proposal and entries for writing competitions. She strives to maintain the writer's voice while making the technical part cohesive and accurate. Not only does she suggest changes, but also gives the reason behind them. Dianne has done this for me over and over. If you want to improve the quality of your writing, you can't go wrong with hiring Dianne Thornton. Her love for the craft of writing and desire for excellence shows through her editing as well as her communication with the authors she works with. Let her help you, and your writing, look good!" Tammy McDonald, Author, Speaker, and Life Coach at Through Laughter and Tears
(Visited 89 times, 1 visits today)